Milken Professional Rotary Nail Drill (2-Way Reversible Mini Grinder)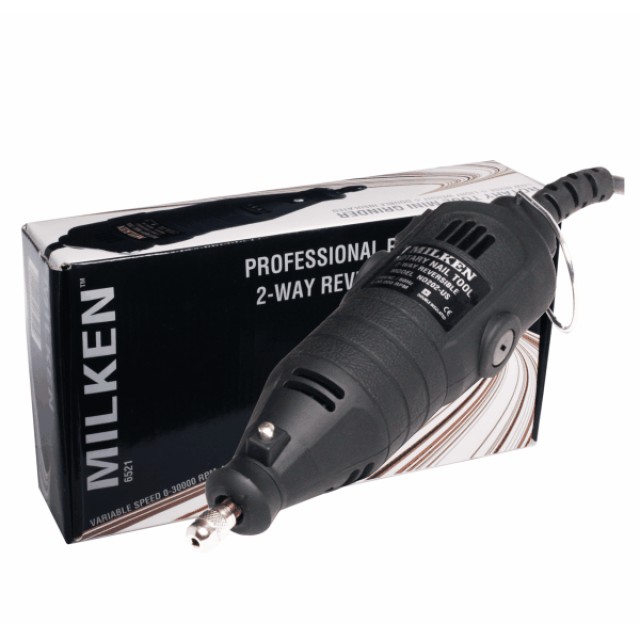 Milken 2-Way Reversible Nail Tool | 110V/60hz
Features high torque and fast speed up to 30,000 rpm. Quiet and vibration free operation. Toggle switch for forward and reverse rotating direction which accommodates both right-handed and left-handed users. Use with flex shaft attachment is highly recommended.

Box Content:
Milken grinder
1/8 collet
3/32 collet
Instruction manual
Warranty card (

One-year limited warranty)
Currently there are no reviews available for this product. Be the first to write a review.