WAVE GALAXY 3 in 1 - DUO ONLY (GEL+ LACQUER) - #3 Golden Brown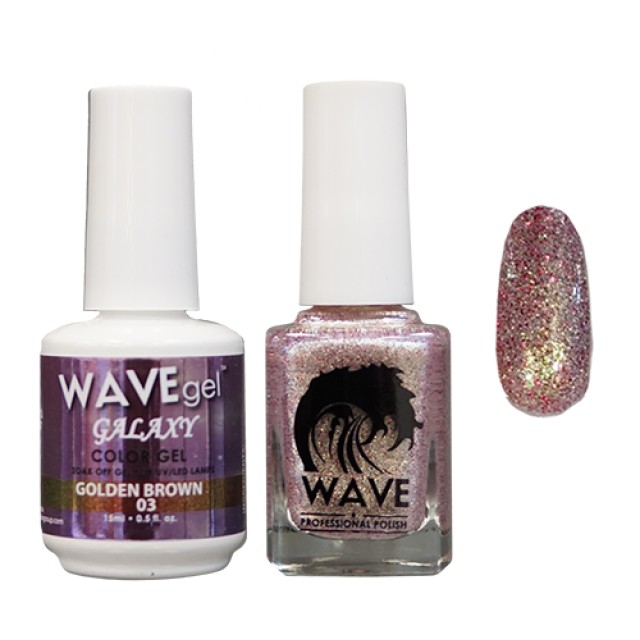 Galaxy 3-in-1 Matching Collection - One of 12 beautiful prismatic colors that will take you out of this world.
Each color comes as a set of 2 products: Gel Polish & Nail Polish. Also available as Dip Powder with many different effect applications (Dip, Acrylic, Chrome, Fairy Dust, Sugar, 3D, Ombre).
Currently there are no reviews available for this product. Be the first to write a review.